Licenses are bound to a machine. If you want to move your Claro installation to another machine, the license needs to be re-activated. In order to make a license available on the new machine, the current license needs to be de-activated.
This process is not a real-time, automated procedure. Do not de-activate a license before the new machine is up and running with Claro.
Contact support@pixometry.com and request a temporary license for the new machine, so you can take it in production. Only then, de-activate Claro on the "old" machine. Then we make the perpetual license available for the new machine where you can activate it. (read Activating a license).
De-activate a license
First click the button that takes you to the account and license info:

Login with the account that you previously created. If it does not already display the license overview, then click the "License" button to get there: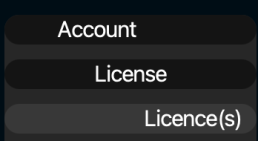 That will bring you to the following overview page: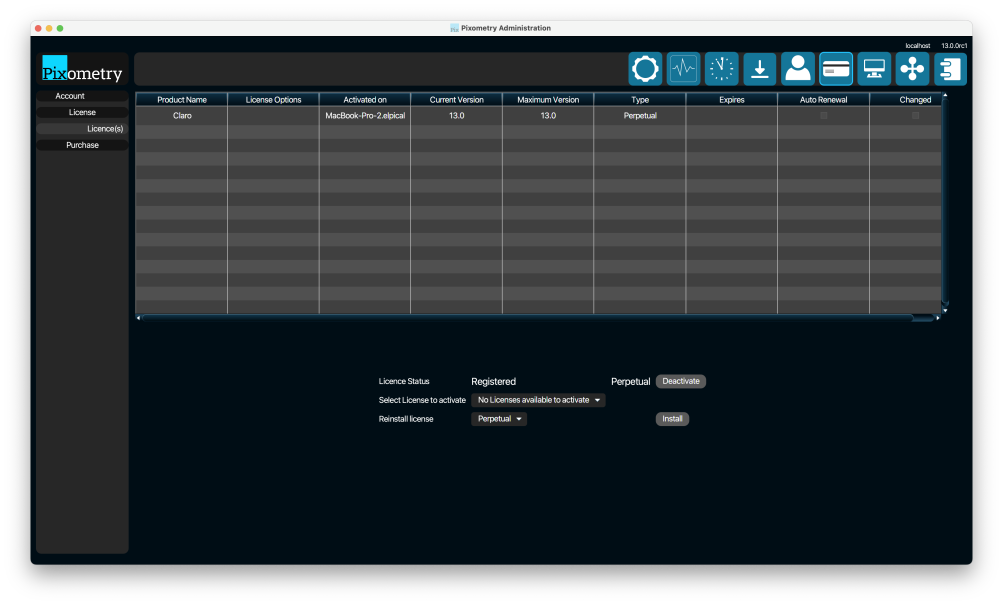 Click the "Deactivate" button to de-activate the license on this machine. From that moment on, processing images on this machine with Pixometry will no longer be possible.